Muir Online & Remote Engagement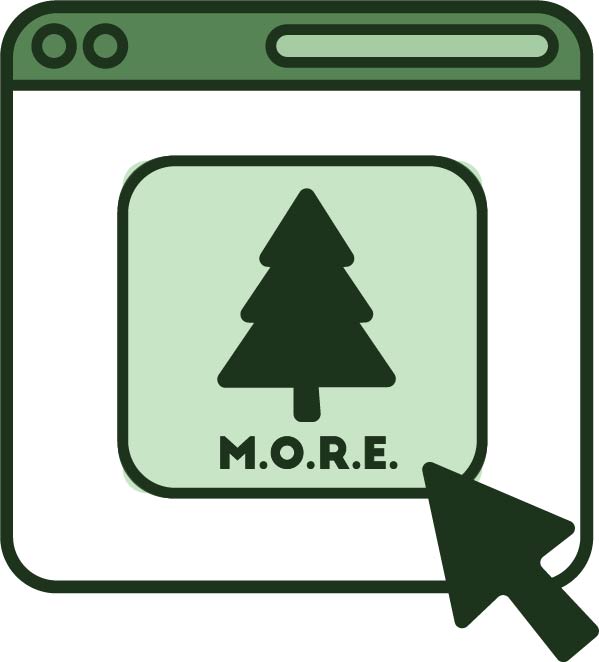 Greetings Muirons! In this unprecedented and uncertain time, if we know one certain thing about our Muir community it is that we are there for one another. Near or far, Muir College wants you to know that moving remotely does not mean that we will stop providing you opportunities to engage with each another and your college. This page will help you stay up to date on the happenings of JMC and provide a way to connect to various resources still available to you as students. 
"The clearest way into the Universe is through a forest wilderness." - John Muir
Featured Highlights

 

Student Personal Wellness, Spring 2021, UCSD Recreation

A FREE health and fitness program offered to current UCSD students. Seven weeks of sessions, with each week dedicated to a different topic/workout. This spring we will host both online and outdoor programs starting the week of March 29th. Student's participating will practice weekly goal setting, create a work out journal as well as self reflection on energy levels, stress levels, and sleep patterns. The course has work out videos and a wealth of health/fitness related information pertaining to each topic. The last class of the program will be dedicated to discussing individualized workout plans for each participant with their Certified Wellness Coach. MORE INFO

 

A Time for Self-Care (First @ Muir series) Monday, April 12, 2021, 7:00-8:00pm PDT

Join the Muir First-Gen Community for a discussion on self-care and tips on how to recharge for the spring quarter. Register here. Also, folks can pick up care packages ahead of the event in front of MOM on April 12th from 1-2pm.
Social Media

Spring Quarter 2020 presents new opportunities requiring extra attention to communication and personal initiative. Follow Muir College's accounts to stay informed and involved. 
Stay tuned. There will be numerous opportunities this quarter to remotely attend special lectures, workshops, and maybe even concerts. We'll be posting those dates and times here.
Virtual Short-Term Community Service Opportunities During COVID-19: Many non-profit organizations offer opportunities to use your skills and talents to volunteer virtually during COVID-19! While the campus is not recommending in-person community service at this time, you can still make a difference!

Identity-Based Affinity Groups at Muir College Muir College staff are excited to provide a space to address the experiences and realities of the issues that might be arising for us and our various identities and communities during this time. Join us for a space of community building, processing & strategy sharing. ​In order to participate, please complete this form. 

Right now, we will be offering the following groups:

LatinX

| Tuesday, April 28th 1:00 pm 

Asian, Pacific Islander, Middle Eastern, Desi-American 

|  Wednesday, April 29th 2:00 pm 

African/Black Diaspora 

 | Fri, May 1st 1:30 pm 

Queer & LGBTQIA+ | Wednesday, May 6 1:00 pm 

First-Generation College Students

 | Friday, May 8th 3:00 pm 
Muir Student Orgs and Committees

 

Are you a commuter looking to get involved? Join Muir Commuter Council (M3C) FOR THE 2020-2021 school year! 

Officer Applications: 

https://tinyurl.com/M3Cexec 

Committee Applications:

 https://tinyurl.com/M3Ccommittee For a list of general rules and committee descriptions: http://tinyurl.com/M3CDES
Muir Volunteer Program (MVP) invites you to be apart of innovative and rewarding Virtual Volunteer Opportunities. To get involved or learn more, check out MVP's General Body Meetings on Wednesdays from 6-7p (PST). Email Muir College Coordinator for Student Activities ,Claudia Pena, at c6pena@ucsd.edu, for details.

Week 3 (4/15) project: Writing letters to Senior Citizens. Join MVP via Zoom at 6:00p

Muir Environmental Corps weekly newsletter with sustainability tips and environmental friendly suggestions.
FOOSH is BACK - In this hard time, it is hard to find a time to laugh. Well guess what? Foosh, Muir's short form improv group, is here to spread some comedy into the world. FOOSH will be live streaming on YouTube from audience suggestions. Check on the event page for more info. 
UC SAN DIEGO VIRTUAL STUDENT UNION Staying Connected, Even Though We're Apart
VIRTUAL EXPLORATIONS
 San Diego Zoo animal Live Cams
UCSD's Scripps Institute of Oceanography Beach Cams of the Pier and La Jolla Shores
READING
VIEWING
LISTENING
Health Promotion Services at UC San Diego presents Live Well, Be Well podcast, bite-sized conversations candidly talking about all things wellness.

Office of the Vice Chancellor for Student Affairs 

presents Triton Tools & Tidbits podcast 

discussing topics to engage and enrich student life and education.
We'll be inviting students, staff, faculty, and other community members to share their (and your) experiences and thoughts as we adjust to this new reality of remote college life. If you have words to share, submit to our moderator for consideration via email.
April 9, 2020 - Anamaria Ancheta ('21, Biochemistry and Cell Biology)

 

Hi Murions!

 

I hope you and your loved ones are staying safe, happy, and healthy.

 

During this time I have been adapting to life at home by taking charge of my mental and physical health. The Zone, CAPS and UCSD Recreation have transitioned to online sessions for their programs helping me to stay in-tuned with my mind and body. On sunny days, I take my school work outside to get some fresh air to keep me motivated for the duration of the day. The biggest thing I have been practicing during this time is gratitude. Expressing gratitude has been proven to increase dopamine and serotonin production. Take some time this week to express your gratitude in any form you feel comfortable: journaling, verbal communication, gift-giving or anything you see fit! Overall, remember that there is no perfect way to handle this current situation. While we cannot control every detail of our lives anymore we can control how we respond to it, how we treat others, and how we move forward. Stay strong Tritons! 

 

April 6, 2020 - Jacob Rips ('22, Structural Engineering)  With the stay-at-home-order in effect, my life has changed drastically in the last month. I went from living on campus in an apartment to living back home a few hours from campus and having school switched from in person to online. Everyone in my family is staying at home, resulting in six of us all working and going to school online. We are working together in order to ensure that we can all complete our work and classes in our tight quarters. Even though being at home has brought its fair share of challenges, I am very happy to be home with my family. Since coming home I have begun to eat healthier and sleep better. With this change, I am now fortunate enough to be able to eat dinner with my family almost every night and I even get to celebrate Shabbat with my family each week, something I haven't had the opportunity to do in years. I know that the next month is going to be difficult with the quarter beginning and the self-isolation stretching out, but I am looking forward to continuing these small treasures that I don't plan on taking for granted.  Good luck to you all! I know this quarter will be different and a challenge but we can do it!
March 30, 2020 - Harper Estus ('22, 

Cognitive Behavioral Neuroscience)

 Hello Muirons! Something that has been helping me with having to stay at home, is creating a schedule for the week and sticking to it every day. My schedule is composed of: classes, office hours, study time, work, exercise time, and time for calling a friend/loved one. Keeping to a schedule helps me feel more productive and helps me notice when I should study and when I should relax. During this time, it is really important to self-care and not over-work yourself. Try to find what helps you relax, and make it a PRIORITY! Stay happy and healthy.
A Message From Your Provost
Greetings, graduating Muirons,
       Around this time each year, there are a flurry of emotions. Between grad school applications and job searches, students celebrate the end of being seniors, commemorating the last times throughout their quarter - their last time getting coffee at Muir Woods, their last Sun God, their last all-night study binge in Geisel. Students would be taking senior photos, planning summer trips, inviting their loved ones to Commencement. This year is unprecedented. You may have already been in those last lectures, study groups, sports or arts or music events, when you did not even know they would be your last time. Thrown in with all these feelings of celebration and anticipation for what comes next is the uncertainty around the pandemic: when will it end? Is commencement happening? What jobs are available next year, what will grad school look like in the fall?
      During this time of uncertainty, we offer you this - we hear you. We are on this journey with you, and we are committed to supporting you during this time. Whether it is sharing any information about events centered around career or grad school processes, updates on commencement and other senior celebrations, or just to offer ourselves as someone to speak to during this time. We are here for you and will do our best to honor your quarter. Stay tuned to future senior newsletters, follow our social media, visit this "Seniors only" section of our online Muir hub. Maybe it will be sharing your stories, your photos from this time, that will be the commencement of 2020. Please stay tuned in and in touch with us. We will try our best to keep you informed and to find a way to celebrate your amazing accomplishment. 
Sincerely, Wayne Yang, John Muir College Provost
Muir College Stoles
The Commencement Ceremony may look different this year, but you don't have to. Muir College classic green and white-trimmed stoles are available for purchase, with free shipping, for just $20.20. A keepsake for your own memories or as part of the Stoles of Gratitude tradition where you write a message on the back and gift it to someonw who helped you reach the momentus landmark. Get yours while supplies last at mom.ucsd.edu
Virtual Recognitionsollege
First-Gen Graduates, Class of 2020 website submit your profile by Sunday, June 7th at 11:59 p.m. to guarantee  publishing by the June 13, 2020 Commencement date.
UC San Diego 2020 Virtual Commencement *To ensure the safety of our community, ceremonies for the undergraduate colleges and graduate and professional schools will be virtual. These virtual ceremonies do not replace our traditional in-person commencement ceremonies, which will be held at later, yet-to-be-determined dates. Students must register to participate in the virtual commencement. See commencement.ucsd.edu for additional details
Seligman's five core element of psychological well-being and happiness (source)
Positive emotion - feeling good
Engagement - finding flow
Relationships - authentic connections
Meaning - purposeful existence
Accomplishments - sense of accomplishment
Show us your #TritonPride
Even when we can't be together on campus, we are connected by #TritonPride. Here's how our community is showing off their Triton spirit from home.