Scholarships
Muir offers many scholarships that provide supplemental funding for students pursuing specific academic opportunities.
TRELS Scholarship
The Triton Research & Experiential Learning Scholars (TRELS​) program is sponsored by the Council of Provosts of the Undergraduate Colleges at UC San Diego and the office of Undergraduate Research. TRELS empowers students to pursue intellectual opportunities beyond the classroom, by providing support in the form of funding and mentorship. There are four main initiatives supported through TRELS: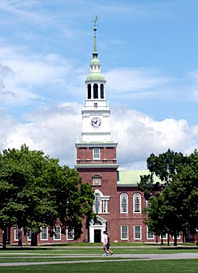 1.) TRELS quarterly awards 
2.) TRELS summer research program   (Applications for the   2021 TRELS Summer Research Program  will open on   Tuesday, March 16th  and will be due by   Thursday, April 22nd)
3.) TRELS study abroad scholarship
4.) TRELS conference funding
Jim and Julie Lin Environmental Justice Award
 
We are excited to announce the Jim & Julie Lin Environmental Justice in Underserved Communities Award! The scholarship will grant one $1,000 award to a student who is passionate about helping underserved communities in the area of environmental justice. 
James Lin is Professor Emeritus of Mathematics and was Acting Provost of John Muir College in 2013. Jim and Julie established another scholarship in 2016: the Jim and Julie Lin Breaking Barriers Leadership and Scholarship Award through the Cross-Cultural Center.
Their award is intended for a student who is committed to helping underserved populations mobilize, sustain, and protect their communities in the face of our current climate crisis.
Applications Due: Week 3 of Winter quarter
How to apply:
Complete Application (with short answers)

Share websites or news articles about your work in environmental justice

Junior standing preferred, but all students encouraged to apply

Ask a UC San Diego faculty member to write you a letter of recommendation
Questions: email muirprov@ucsd.edu
2021 - 2022 Award Winners
TBD
2020 - 2021 Award Winners
Kassandra Valladolid 
Kortni Washington
Prasadini Gross