First @ Muir
Mission Statement
Being the first to attend college means you are a trailblazer – you belong here in the home of the independent spirit. First @ Muir provides a space to grow and flourish.

Our mission is to create a community of support that offers first-generation college students opportunities to explore and express their individuality while navigating their UC San Diego journey.

Our goals at Muir College are to support the first-generation experience with:
Transitioning into UC San Diego
Connecting to campus resources
Fostering and building upon a network of meaningful relationships

First @ Muir is a group dedicated to celebrating and honoring the first-generation university experience.

Events
Join first at Muir this Fall during the dates and times below (more information to come)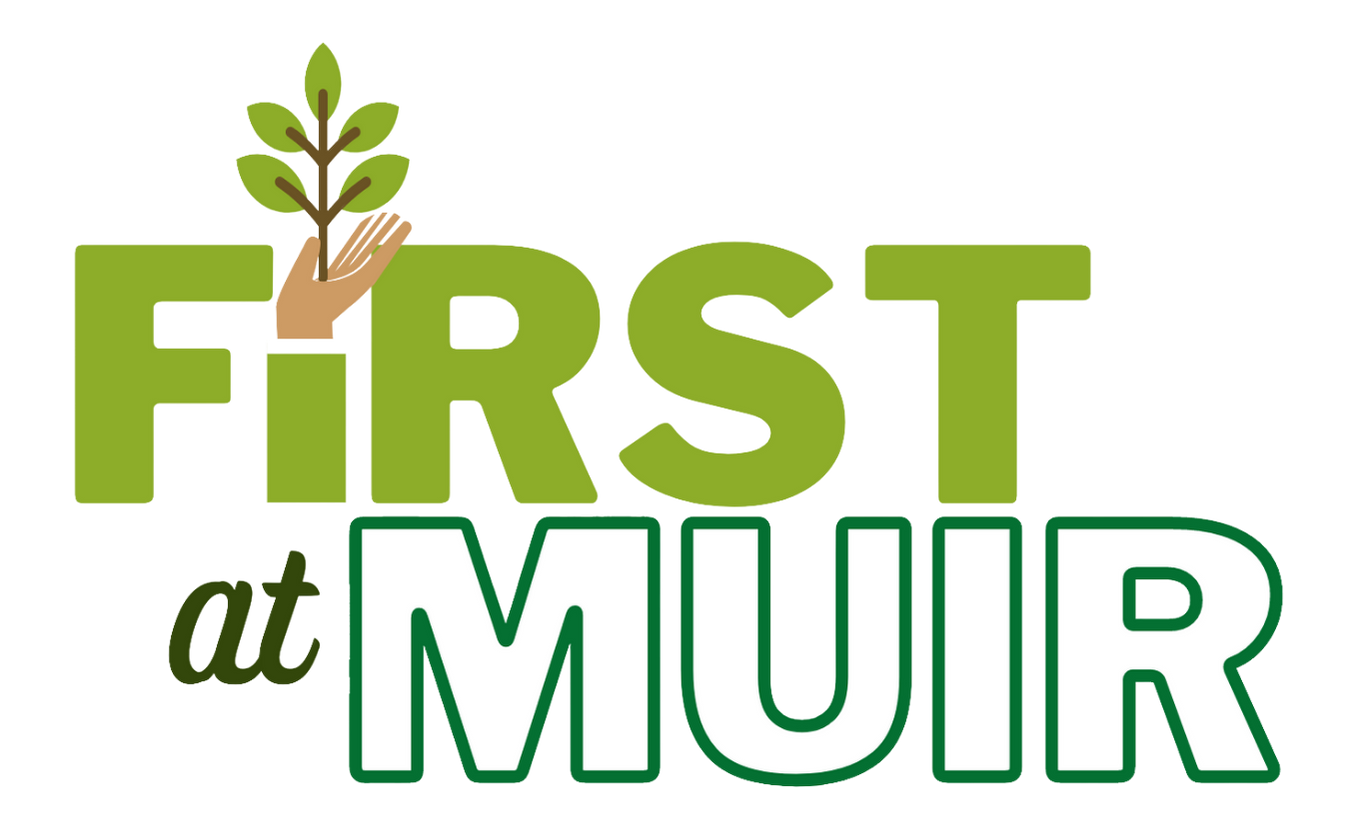 Dates & Events
Monday November 29th @4pm-6pm
Mariposa Room
Will you the first in your family to graduate from a 4-year university?
Join First @ Muir for a wellness social to destress with other Muir  College students and staff!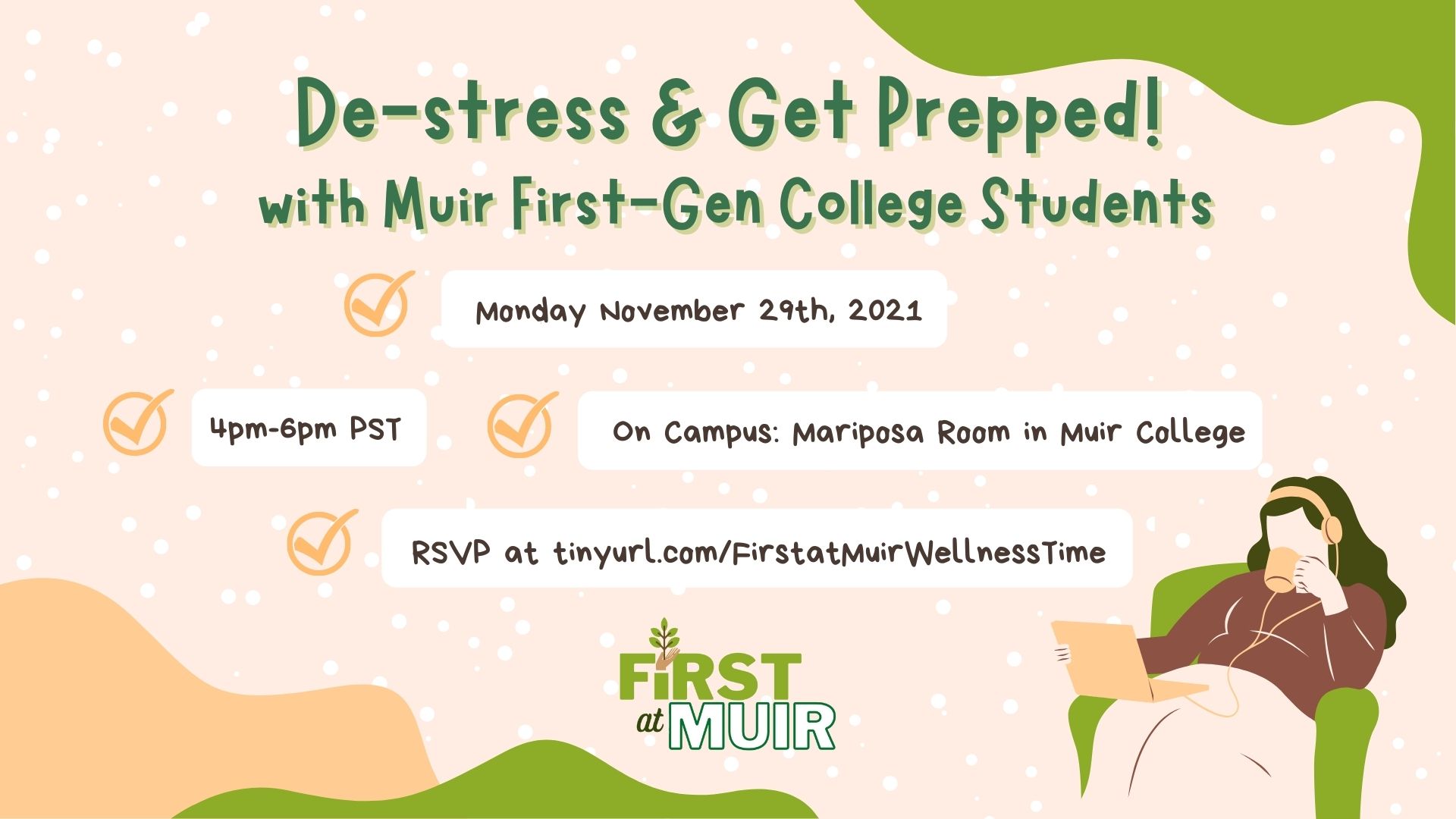 Frequently Asked Questions
UC San Diego and the University of California Office of the President define first-generation college students as students with neither parent having a four-year college degree.
At Muir, we recognize that even if one or both of a student's parent have a four-year college degree, other circumstances may lead them to self-identify as a first generation college student.  We welcome any of our students that identify with the first generation college student experience.
At UC San Diego, we believe education should be accessible to all ambitious and talented students. Therefore, we are proud to announce the launch of the Latinx/Chicanx Academic Excellence Initiative, a campus-wide program designed to reflect and serve California's fastest growing demographic. This means attracting and supporting a diverse faculty, staff and student community—making UC San Diego a place where generations rise.
Listen to what a student has to say about the importance of the initiative:
[embed video: https://www.youtube.com/watch?v=t7JKdY1_py0]
To find out more about the initiative, please visit latinxchicanx.ucsd.edu.
Mario Garibay - Assistant Dean of Student Affairs
Cathy Baez- Assistant Dean of Academic Advising
Justin Glover - Director of the College Center & MOM
Sonia Rosado- Assistant Director of Reslife 
Do you have questions about First GEN @ Muir or first-generation students? 
Contact us
and we'll direct your question to the appropriate staff member!