Muir College Student Organizations
Muir College has a large number of student organizations that give our students the opportunity to produce the only full-scale student run musical on campus (Muir Musical), write for our popular satirical newspaper (Muir Quarterly), and so much more!  Join a student organization today to improve your experience at UCSD by developing leadership skills, extra-curricular experience, and life-long friendships.
For current student organizations, the college has many resources available for your use that can be found here.
Current Organizations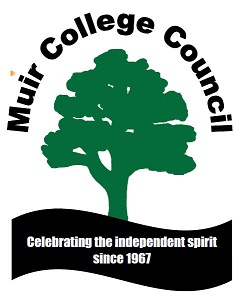 With a budget generated by a student activity fee, this student governing body decides how best to allocate these funds. Muir College Council (MCC) members represent the interests of Muir students when crucial decisions are being made about the College or University.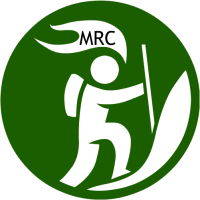 Muir Residents' Council (MRC) is comprised of representatives from each house plus the apartments, Res Council is best known for the annual Halloween Carnival and Pumpkin Drop, Spirit Night, Midnight Breakfast, Burnout Center, and other events that appeal to Muir's residential community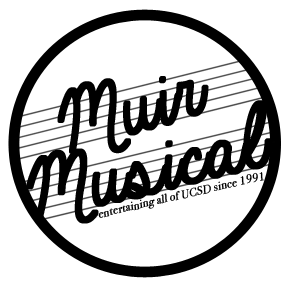 Muir Musical Ensemble plans two completely student-run, big-budget musical productions in the fall and spring quarter.  This year-long project combines the talents of performers, production staff, and orchestra members into one of the biggest events on campus.  Past productions include: Hairspray, Tick, Tick, BOOM!, Spring Awakening, In the Heights, Legally Blonde, Sweeney Todd, Dirty Rotten Scoundrels, Seussical the Musical, Once Upon a Mattress, Hair, Company, Little Shop of Horrors, Cabaret, Urinetown, Kiss Me Kate, and Rent. Open to all majors and all colleges.
Save the date!  This year, Muir Musical will be producing Songs for a New World on November 21, 22, and 23 and Pippin on April 4th, 5th, 9th, 10th, and 11th!  Tickets will be available at the UCSD Box Office.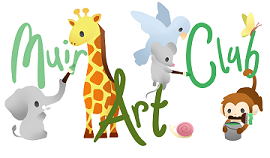 Muir Art Club (MAC) is for students who have a love for art and an ability to artistically express themselves while making new friends
The Croquet Team provides participants with a friendly, fun game of croquet. Everyone is welcome to enjoy single or team play. The Croquet team plays every Wednesday at 12:00 p.m. in the Muir Quad!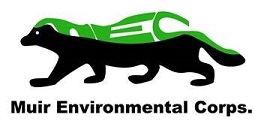 Muir Environmental Corps (MEC) participates in environmental activities at the college and in the surrounding community.  Outings include clean-up projects at the cliffs, and along streams and beach bluffs, supporting recycling efforts around the campus, and coordinating Muir's Annual Whale Watching Trip.  MEC publishes The Tramp (John Muir's nickname), Muir's environmental newsletter.  They are also involved with Muir's new community garden "Half Dome Meadows."

Tucked away behind the Muir College Center, you'll find Muir's very own garden called Half Moon Meadow!  We plant fresh fruits and vegetables, and host programs to celebrate the harvest.  If you have a green thumb or want to learn more about gardening then this is the place for you!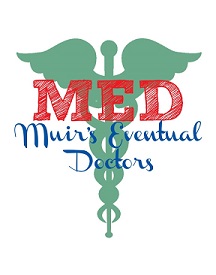 Are you considering a future in the medical or health field, but are not sure if it's right for you? Muir Eventual Doctors (MED) is designed around medical discussions, presentations from prestigious speakers, networking with other students, and having fun. Join the club to find out more!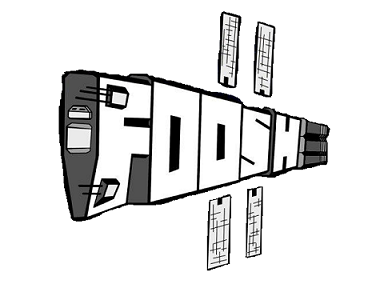 Full of laughs!  Members of FOOSH will learn improv techniques to perform comedy improv shows for Muir and campus communities.  If you like to have fun and laugh, this is a great organization for you.  No experience necessary.
Gourmet Muir's goal is to promote healthy eating by encouraging student involvement in cooking.  Gourmet Muir caters to both novice and experienced cooks by offering a variety of events, from presentations on kitchen basics to professional chef demonstrations and iron chef competitions.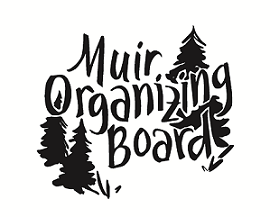 Muir Organizing Board (MOB), a notorious group, plans several annual events such as the Suitcase Dance and Casino Night.  Additionally, MOB subsidizes off-campus excursions to Knott's Scary Farm, Big Bear Mountain, and much more. If you are interested in planning events, then check out MOB!
If you or someone that you know would like
To find a place and time to sit and write,
Or maybe share some pieces you have writ,
Or find some folks to help inspire wit.
Perhaps you seek a place outside the norm,
And find a place to laugh within the storm.
A place to foster creativity;

Then Muir Outspoken this place may just be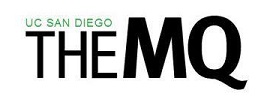 Muir's student-produced humor newspaper involves a large staff of students in writing, photography, layout, and editing.  The Muir Quarterly (MQ) is a little more laid-back than the Guardian and a lot more fun!  Join the hijinx and you may just get to ride a donkey at the end of the year!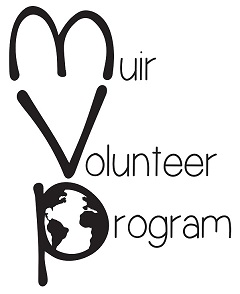 From tutoring to food drives, Muir Volunteer Program (MVP) is one of the most active organizations with weekly service opportunities.  Some non-profit organizations with which MVP has worked include the San Diego Center for Children, John Muir K-12 School, YMCA, KPBS, and San Diego's Adopt-a-Family.
Were you active in high school theatre?  Is theatre something you have always wanted to do, but never had the opportunity to do?  SOAR Performing Arts offers an opportunity for seasoned performers and new talent to put on their own productions.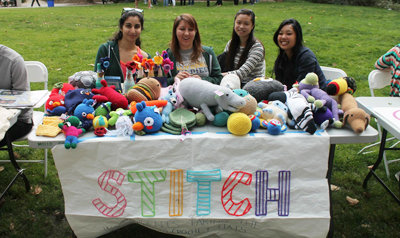 Join STITCH (Students Taking Initiative to Crochet Hats) and learn how to crochet scarves, stuffed animals and more!  All creations are sold at the end of the year with the proceeds going to a charity of choice.  Contact us to learn more or find us on social media!
Weekends at Muir (WAM) is dedicated to providing fun weekend activities for all Muir students.  WAM hosts fun and engaging activities several weekends throughout the academic year.