Things to do in San Diego
Even though there are always many activities and events happening on campus, sometimes we know that you just have to get away...but what are you going to do, and more importantly, how will you get there? These pages aim to provide ideas for a wide range of activities, and some transportation alternatives when you don't have a car.
Beaches
One of Muir College's biggest draws is the number of excellent beaches that are close by. This one stop beach listing gives locations of all the major local beaches, directions and information about bus routes, and information about activities that can be done at each beach.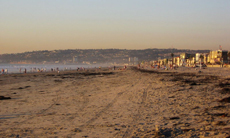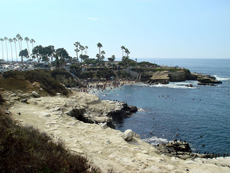 Movies
Bowling, Ice skating, and More!
Boomers, 6999 Clairemont Mesa Blvd, CA 92111. Enjoy Go-Karts, Mini-Golf, Arcades, Lazer-Tag, Bumper Boats and more...
Kearny Mesa Bowl 7585 Clairemont Mesa Blvd. San Diego, CA 92111
Belmont Park, 

3146 Mission Blvd, San Diego, CA 92109
Shopping Malls
Here is a list of local malls. Click on each to go to it's website and find out more about the types of shops you will find.

University Towne Centre, 4545 La Jolla Village Drive, CA 92122 (La Jolla Village Drive and Genesee Ave)
Fashion Valley, 7007 Friars Rd, CA 92108. Located off Highway 163 at Friars Road West in the heart of Mission Valley.
Mission Valley, 1640 Camino Del Rio North, CA 92108. Exit I-8 at Mission Center Rd.
Tourist Attractions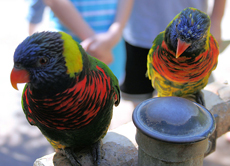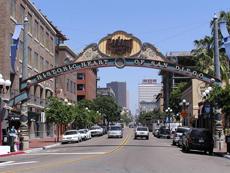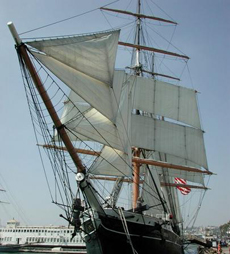 Also, check out the official La Jolla and San Diego websites.
Theatre and Events Schedules
An so much more!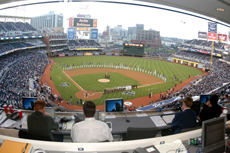 Ken -- San Diego's last single screen theater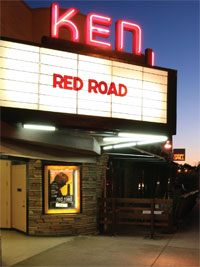 Transportation Options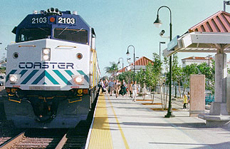 Useful Links
Visiting