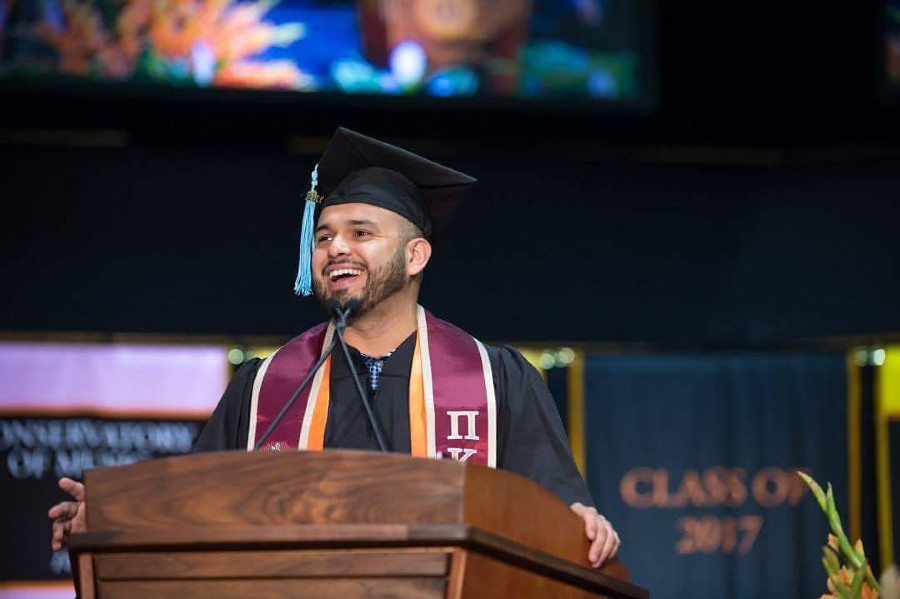 Daniel Clark
Assistant Director of Residential Life


Daniel has been working in higher education for over 7 years and has a passion for student development and success. Daniel believes in helping actualize the potential within the future movers and shakers of the world. He was born in Los Angeles, California, migrated north to Fresno, California and has made San Diego County his home where he enjoys the abundance of sunshine and farmers markets. 
A graduate of Fresno City College, California State University, Fresno and University of the Pacific, Daniel is a product of the education system in the San Joaquin Valley. In 2017, he won the prestigious University of the Pacific 2017 Latino Graduate Student of the Year award. In 2020, he was awarded Advisor of the Year at Cal State San Marcos. 
When he is not working on behalf of the college student, he can be found drinking an unhealthy amount of coffee and listening to podcasts about Professional Wrestling, Comic Books, Video Games, or anything produced by NPR.

E-mail: dtclark@ucsd.edu | Phone: (858) 534-4200