Prospective Students

John Muir College, named for the famed environmentalist, nature writer, and Sierra Club founder, offers students the most flexible General Education requirements (GEs) of all UC San Diego's colleges. The college's philosophy is that students benefit most when allowed maximum freedom to choose courses meaningful to them within a program that includes both breadth and depth across different fields of inquiry in the sciences, social sciences, arts, humanities, and foreign languages. The flexible GEs make it possible for students to double major, pursue one or more minors, and take advantage of programs such as education abroad while still graduating within four years.
---
Why Choose UC San Diego?
UC San Diego is a community of visionaries, innovators, and overachievers. In just half a century, the campus has established itself as one of the premier research universities in the world: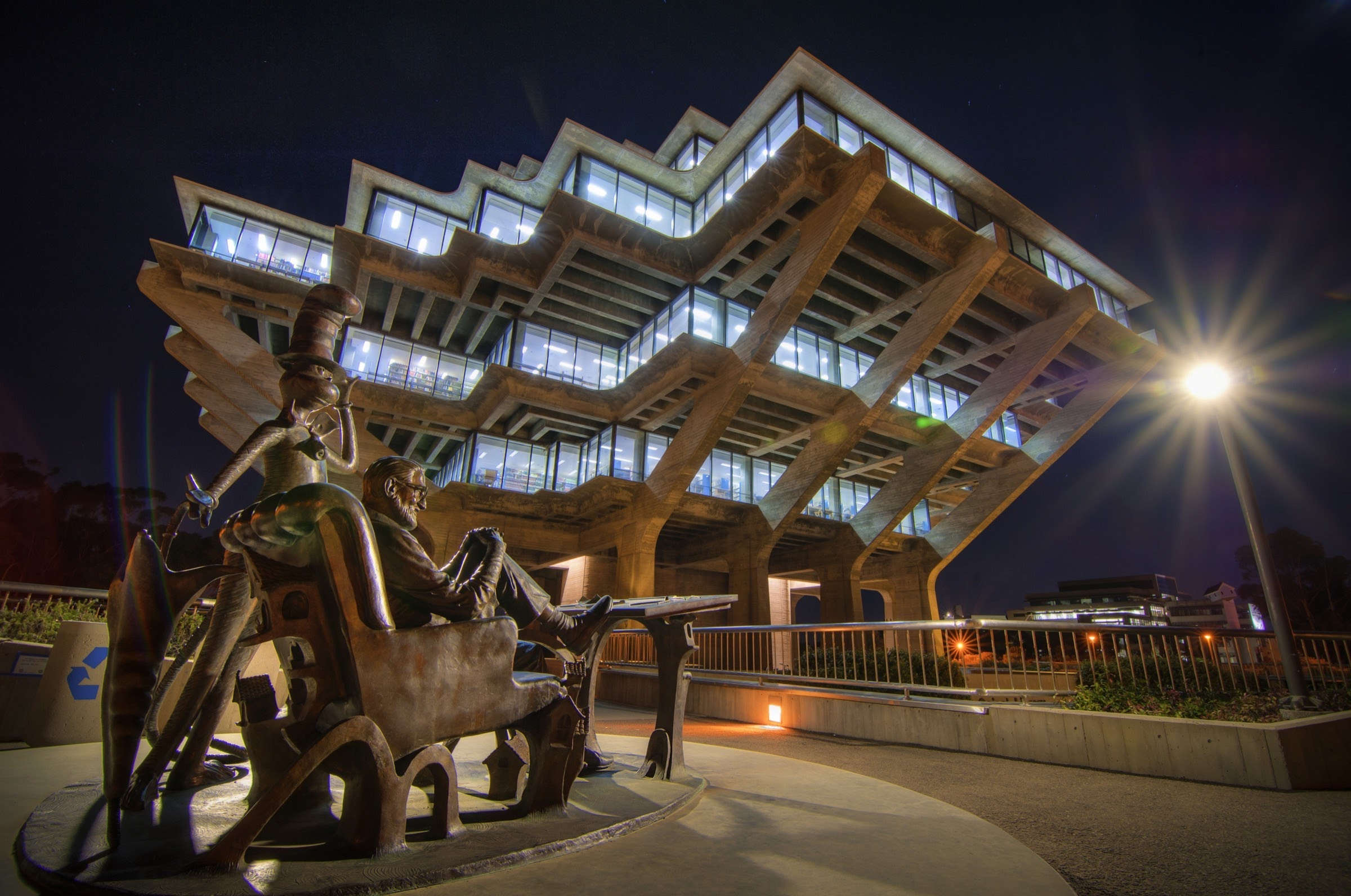 We have amazing faculty, including Nobel Prize winners, McArthur "Genius" Award winners, and more than 80 members of the National Academy of Science, writing the books people will be reading tomorrow, and doing the research that will shape the future.
You can work directly with them. Undergraduate research opportuities like the Faculty Mentorship Program, the Ronald E. McNair Program, the Post-Baccalaureate Achievement Program, and departmental Honors Programs let students work directly with our faculty.
We have large university resources and a small college community. We have great labs, libraires, and study facilities, but Muir gives you a home base where you live, work, and play with bright, friendly, and innovative peers and a supportive team of college staff. We have students from all majors, but ofer a distinct character, general education requirements, residential neighborhood, and student life experience.
---
What Makes John Muir College Special?
 John Muir College is the first choice of more incoming students than any other college at UC San Diego. We offer:
Flexible General Education (GE) requirements to support your success in any major and give you room to explore possible minor or double major options.
A strong sense of community. Our residence hall houses and suites make it easy for you to find friends. And, with over 25 student organizations and committees, you have plenty of chances to develop leadership skills and have a good time.
You can excel academically and have fun, too. Our students are involved and social and still move on to some of the best graduate and professional schools in the country.