Student Involvement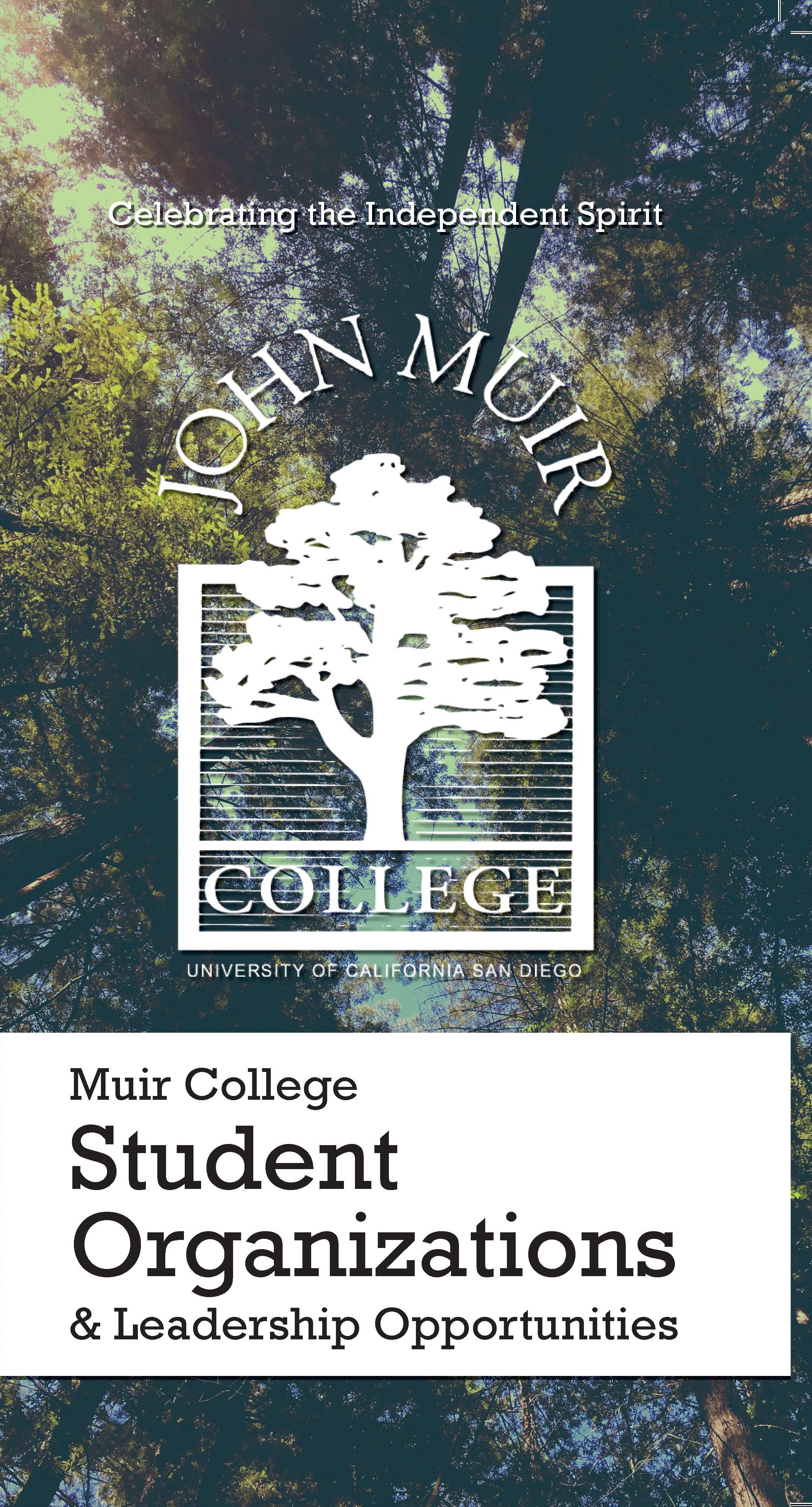 ---
Muir College boasts one of the most active college communities at UC San Diego. With over 30 student organizations and committees to choose from, students at all levels and backgrounds get involved in the life of the College while further developing their interpersonal and leadership skills. The College trains over 200 leaders in both volunteer and compensated student leadership positions. Through college-based programs and services, the Student Affairs Office fosters and promotes an appreciation of the environment, the development of interpersonal and leadership skills, intellectual growth and active community responsibility and engagement. Contact the Muir Dean's office for information about getting involved in Muir Organizations and Committees at (858) 534-3587 or browse through our Involvement Brochure!
Muir College offers a wide range of student organizations that cover a wide array of interests.  Take a look at what we have to offer and get involved!
So you've gotten the hang of UCSD and want to know how to get involved in a leadership position?  Take a look at what Muir College has to offer!
Muir College convenes multiple committees charged with planning various events and activities throughout the college.  Take a look at our current committees and get involved!
Fall 2018 Meeting Schedule & Locations
Below is a list of the weekly meetings of our student organizations and committees for the Fall 2018 Academic Quarter: