Tour Toulumne and Tamarack Apartments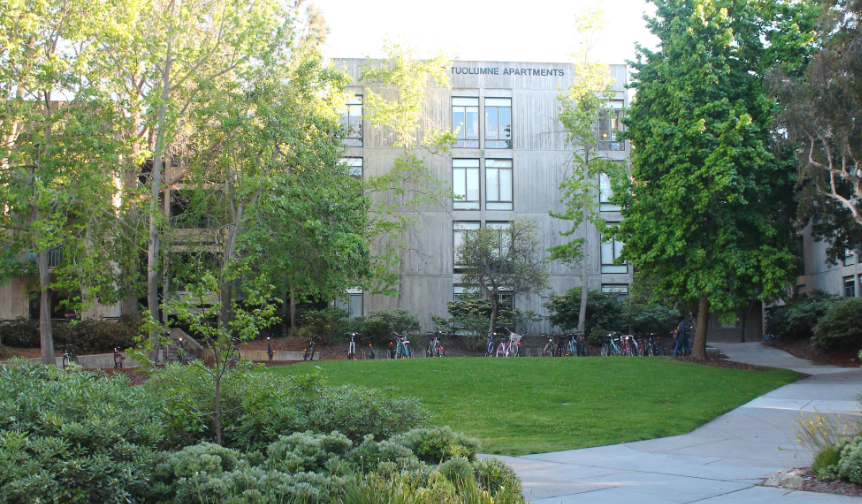 Click the photo for a visual tour of our apartments!

The Muir College apartments provide a quieter, more self sufficient area for students to live. Each Tuolumne apartment houses four or five students, with a living room, a small kitchen, bathroom, storage room, one double bedroom and 2 or 3 single rooms. Tamarack houses six students in two doubles and two singles.
Each student is provided an extra long twin bed, a desk, chair, bookcase, closet and small drawer unit. The living room is furnished with a couch, and either a loveseat or an armchair, depending on the size of the apartment. Also in the living room is a coffee table, a side table, a floor lamp, a side lamp, a dining table and dining chairs. The kitchen includes a microwave, a refrigerator and an oven.
Students living in the apartments will have the common areas of the apartment cleaned once a week by a custodian. These areas include the living room, the bathroom, the kitchen, and the hallway. Custodial staff will not take out trash or clean dishes. All residents living in the apartments will also have a meal plan like the students in the res halls. As in the res halls, the only pets are fish in small tanks. All residential life policies still apply. Check out the Res Life page for more information.