Living at Muir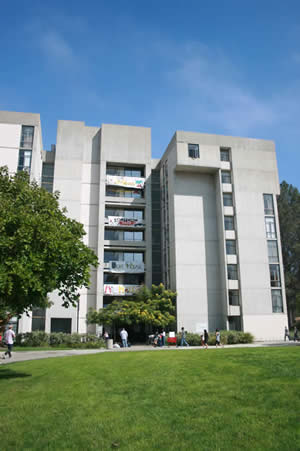 Welcome to the Muir College Housing website! Here you can learn everything you need to know about living at Muir college and how our residential area is set up. Get to know the House themes for the year and who all the HAs (House Advisors) are, and see what helps make Muir a unique and fun community to be a part of!

Most first-year resident students at Muir live in either Tioga or Tenaya residence halls, and upperclass students live in either the Tamarack or Tuolumne apartments.  If space availability is limited at Muir College, and overflow housing assignments at another College are required, these assignments will be based on your housing application date.

Three houses at Muir are themed Cultural House, Wellness House, and Wilderness House.  These three themed houses provide additional opportunities for their residents to participate in different activities. Muir also offers Gender Inclusive Housing as an option for students.

Housing at Muir is divided into small communities called houses, each consisting of approximately 90 residents in the residence halls, and 150 students in the apartment buildings. There are a total of thirteen lettered houses at Muir: four in Tenaya (A-D), five in Tioga (E-H & J),and two in each in the apartment buildings, Tuolumne (O & P), and Tamarack (S & T).

Houses in Tioga and Tenaya are further divided into suites composed of a group of single, double, triple, and "mini" double rooms.  Housing rates are different for each of these types of rooms.  Each house has two House Advisors (HAs) who are upperclass students and are committed to developing each house into a fun and productive community.  Get to know your HAs!

We encourage every resident to be an integral part of his or her community, and we offer a wide variety of ways to become involved in residential life and college programs, activities and organizations.