Housing at Muir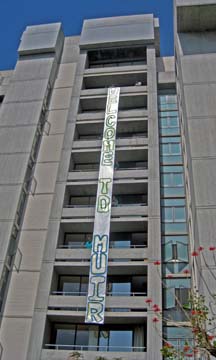 ---
Most first-year resident students at Muir live in either Tioga or Tenaya residence halls, and upperclass students live in either the Tamarack or Tuolumne apartments.  If space availability is limited at Muir College, and overflow housing assignments at another College are required, these assignments will be based on your housing application date.  Housing applications were due with your Statement of Intent to Register (SIR) on May 1.
Housing at Muir is divided into small communities called houses, each consisting of approximately 90 residents in the residence halls, and 150 students in the apartment buildings. There are a total of thirteen lettered houses at Muir: four in Tenaya (A-D), five in Tioga (E-H & J),and two in each in the apartment buildings, Tuolumne (O & P), and Tamarack (S & T).
Houses in Tioga and Tenaya are further divided into suites composed of a group of single, double, triple, and "mini" double rooms.  Housing rates are different for each of these types of rooms.  Each house has two House Advisors (HAs) who are upperclass students and are committed to developing each house into a fun and productive community.
We encourage every resident to be an integral part of his or her community, and we offer a wide variety of ways to become involved in residential life and college programs, activities and organizations.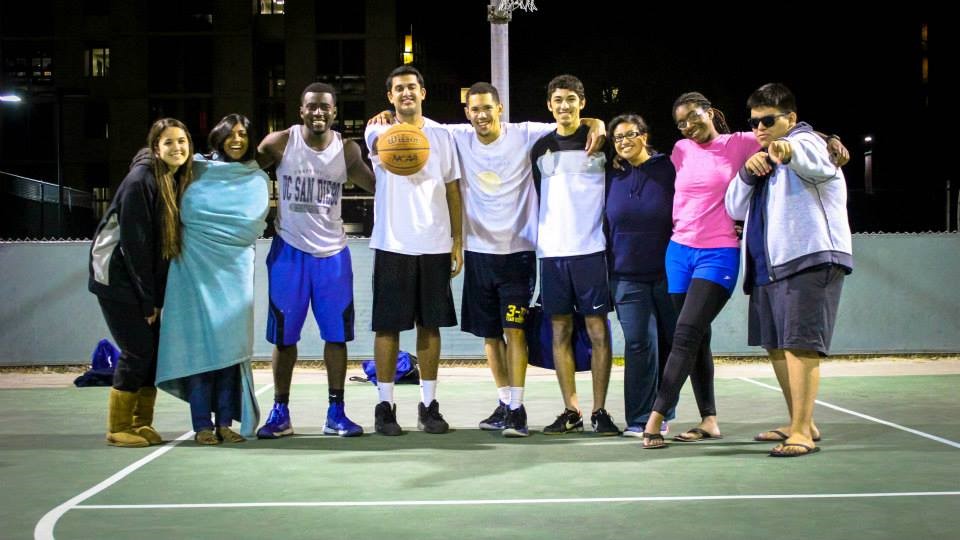 Three of our houses are theme houses -- Cultural, Wellness and Wilderness Houses.  Wellness House is in Tenaya Hall, and Cultural and Wilderness Houses are in Tioga Hall.  While residents in these houses participate in the same activities as residents of the other houses, each one of these houses attracts students specifically interested in its particular theme. First year students apply to live in these specific houses during June Orientation.  Experience is not necessary, and there is no additional, other than what any student would pay to attend an off-campus event, to live in a theme house. Enthusiasm and a desire to be involved are mandatory requirements!
Cultural House at Muir College celebrates the rich diversity Muir students bring to the residential community. In Cultural House, students of different cultures, ethnicities, races, and sexual identities learn from each other and increase their personal awareness of diversity. Muir's LGBT (Lesbian, Gay, Bisexual, and Transgender) and Allies Program, and the OASIS Learning Community are located in Cultural House. Residents participate in programs and activities that may include group discussions, presentations by campus resources, music and dance performances, museum visits, outdoor experiences, study breaks, movie nights, and other student events.  Experiencing foods from different cultures are very popular programs!
Wellness House is geared toward active people who are interested in exploring the areas of physical, mental, and spiritual wellness.  Activities may include attending sporting events, learning time management, relaxation and meditation techniques, participating in intramurals and spiritual exploration, and learning to live a healthy lifestyle.
Living in Wilderness House is an excellent opportunity to express the individual's relationship with the environment. Students embark on new adventures such as backpacking trips, day hikes, car/beach camping, tide pooling, and rock climbing.  Topics of discussion may center around environmental issues and causes, implications affecting our physical environment, and sustainability issues.
Gender inclusive housing is available as a housing option for groups of continuing students. Students eligible for this program must be Muir registered students, guaranteed students, and currently living on campus. Gender inclusive housing allows continuing residents of all genders to live together in a limited number of Muir Apartments.  Residency for this housing program will be available with Room Selection information in Spring Quarter.
Room assignments will become available on the Housing Room Assignment web page by the end of August.
Please contact your roommates as soon as possible to discuss living styles in order to avoid "Roommate Ruin".
Please note your assigned check-in time, as you will not be allowed to check in prior to that time. Your room assignment also gives you a bed assignment which you must honor out of respect for your roommates.
Residents MUST print out their Qwik-Pass. This must be presented with your picture ID in order to check in. You must check in yourself! There are no exceptions to this policy
If you are under 18 years of age at check-in, you must have this form completed and signed by your parents or guardians in order to check in.
All residents must check in no later than the Tuesday (September 22nd) before the start of classes on Thursday, September 24th