Academic Honors at Muir 
Learn about both our college honors program for incoming freshmen and the opportunities to earn honors for your achievements at UCSD.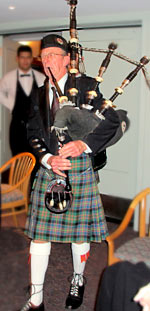 Each year Muir College invites the most academically successful students in its incoming freshman class to participate in the Muir Freshman Honors Seminar led by Provost John Moore. Students enroll in the one-unit seminar Muir 90H Undergraduate Education and the Modern Research University which meets weekly with a different member of the UC San Diego faculty during Fall quarter to discuss his or her current research. The seminar offers academically gifted students the opportunity to meet faculty from a wide range of disciplines in a small group setting. Students also appreciate the chance to get to know other high achieving students in the freshman class - many long-term friendships have been made in the seminar. Criteria for admission to the seminar change yearly. For information, please contact the Muir Honors Advisor.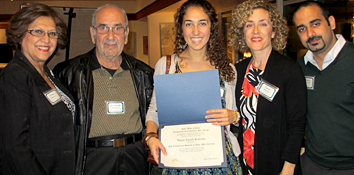 The Caledonian Society is Muir College's Senior Honors Society. The Society celebrates Muir students from all majors who have attained an exceptional level of academic achievement. All students who achieve Senior standing (135 graded units) and have completed at least 44 UC letter graded units with a cumulative grade point average of 3.8 or above are invited to membership.  In calculating the cumulative GPA, transfer courses completed during the student's undergraduate career are factored into the GPA as a reflection of the student's undergraduate record.

The Caledonian Society was established by Muir's founding provost John Stewart. Its name, taken from the ancient Romans' name for Scotland, Caledonia, commemorates the birthplace of the College's namesake John Muir, who was born in Dunbar, Scotland. New members who qualify for Caledonian Society membership by the beginning of Fall quarter are inducted at an annual banquet held on the Friday closest to the birthday of Robert Burns, Scotland's national poet, on January 25.

Caledonian traditions include a first course of haggis, a Scottish national dish traditionally eaten on Burns' birthday and presented to guests to the accompaniment of bagpipes, and a reading of Burns' poem Ode to the Haggis. Students' family members and favorite faculty members are also invited to this spirited event.
The Stewart Society honors graduating Muir seniors who transferred to UC San Diego from community colleges and from other four-year colleges and universities and who have excelled academically at UCSD. Each Spring, students who are eligible to graduate no later than the following Fall quarter and who have achieved a cumulative grade point average of 3.8 or above in their UCSD courses are invited to membership.
The Stewart Society, named for Muir's founding provost John L. Stewart, was established in 2012. New members of the Stewart Society are inducted into membership at a luncheon held each year shortly before Muir's June Commencement ceremony.
Each Spring, the provost designates between three and five graduating seniors as Muir Scholars – the highest academic honor that the College bestows. The Muir Scholar award represents academic accomplishment of a truly extraordinary order. Students are selected on the basis of grade point average, number of A+ grades earned, breadth of academic achievement in fields outside the student's major, and the extent to which the student has taken advantage of academic opportunities such as departmental honors programs, undergraduate research, education abroad, internships, and the like. Students who transferred to UC San Diego from a community college or other four-year college qualify for membership based on their cumulative academic record at the college from which they transferred and at UC San Diego.
 
Academic honors awarded by UC San Diego include Provost's Honors for students who, in any given quarter, earn a grade point average of 3.5 or above with completion of twelve letter graded units; Latin Honors (Summa Cum Laude, Magna Cum Laude, and Cum Laude) for graduating seniors at the top of their class; and the national honors society, Phi Beta Kappa.